Toppens Jaspis är mitt namn!!
S46894/2009 LP1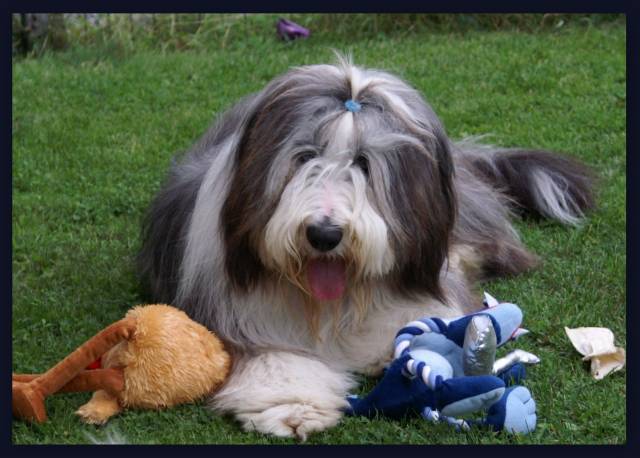 Sunday Mornings Goldenking

Nobility

King Of My Heart

Nobility Alamo Bay

Nobility From Zandy With Love

Sunday Mornings Celticrose

Sunday Mornings Vertigo

Firstprizebears Verysunday

Boopies

Afrodite

Alistair's

Knight Of Gold

Alistair's Ironside
Lydnadsresultat Utställningsresultat
Jag är familjens buse!
Men sötare buse får man leta efter enligt matte.

Matte och jag tränar mest lydnad men jag har även kommit igång med agility
och tycker att det är helskoj.

Jag har:
Godkänt vallanlagsprov.
LP 1
Första pris på utställning.
Jag är:
2011 års lydnads Bearded Collie.
2011 års lydnadsmästare för Bearded collie.

Jag ska söka SBC´s bronsplakett för 2011.